The healthcare industry is competitive and patient expectations are higher than ever. With demands to deliver the highest quality patient care and comply with federal regulations, having a reliable, secure and cost-effective communications solution in place is critical.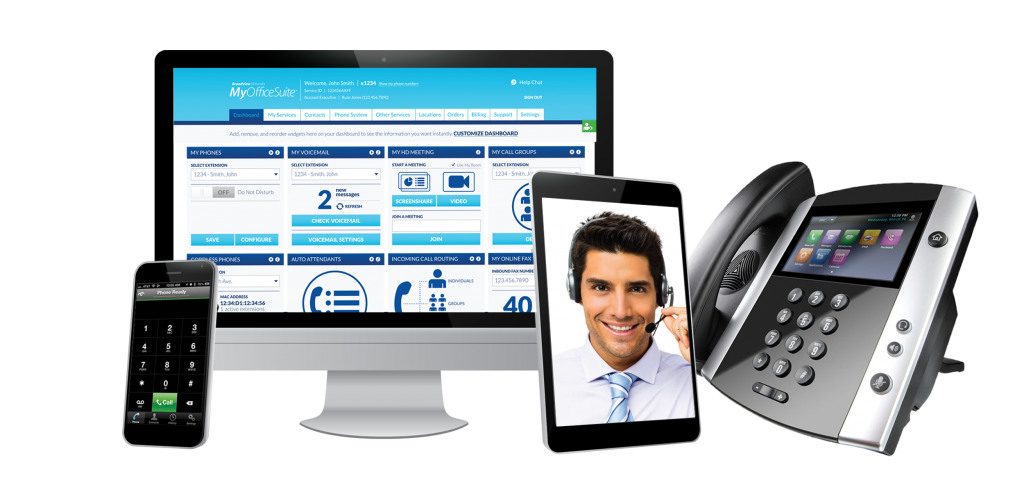 Cloud based systems offers the most secure, all-inclusive cloud-based unified communications solution for the healthcare industry. Regardless of the size of your practice, or the number of offices you have, hosted VoIP solutions will meet your needs.
For Instance, Broadview's highly secure infrastructure and comprehensive solution allows HIPAA-regulated customers to use OfficeSuite UC© from various devices without diminishing HIPAA compliance. With the increased use of mobile devices, being able to support responsive communications that improve patient care and satisfaction are a must.
Meet the growing mobile demands of patients and physicians and streamline communications to enhance the patient experience.
True mobile responsive communications
All calls, faxes, chats and video conferences take place on any smartphone, laptop or tablet, ensuring staff and physicians can be in constant contact with patients and one another, no matter where they are.
End to end encryption
Cloud based systems are 100 percent cloud-based unified communications so no critical data and information is vulnerable on-site. Calls are encrypted from the handset into our secure network and data is secured exclusively in the cloud for optimal security.
The most secure solution
Cloud based services are in carrier-grade data centers with strong security controls confirmed by third-party reports, such as the SOC 2 Audit, which measures critical controls essential for service providers to uphold. We can also provide Business Associate Agreements to help you maintain your HIPAA compliancy requirements.
Safeguard private health information
The security features help maintain your compliancy requirements. In addition to call encryption, voicemails are encrypted and the administrator of the system can control who is permitted to forward voicemail, further safeguarding the private health information of your patients.
All-inclusive pricing and predictable billing
Everything your practice needs is included:phone service, unlimited calling, fax, video conferencing, company-wide chat, mobile tools, toll-free and 100's of other advanced features for one low monthly fee. There are no hidden charges for maintenance and you get free lifetime upgrades, so you always have the latest technology.
Unify all locations and staff
No matter how many locations you have or where your staff works from, everyone is unified onto one system. See the availability of any physician or staff member and communicate internally with anyone via quick extension and click-to-call dialing, company-wide chat or video conference.
Every staff member can easily self-manage features
Everyone and every service is centralized onto one solution so every staff member can easily self-manage all of the critical features of the system from a single website portal, saving time, boosting productivity and eliminating the need for IT support.
Let auto attendants answer your calls
Reduce staffing needs and workloads by utilizing unlimited auto attendant greetings. Ensure every patient call is answered promptly and directed to the appropriate department every single time.
Any desk, any phone, any office can be shared
Physicians and other staff members can move from desk to desk or from office to office, and use any phone as their own with the same extension, phone number, speed dials and voicemail.
Avoid downtime with built-in disaster avoidance
Ensure important patient communications remain intact during disasters with one click access to redirect calls, record greetings for office closures, retrieve voicemails and more from a secure online portal..
Scale up and down to meet changing needs
Rest easy knowing you can scale up or down whenever you need to. Add or remove users and services at anytime to meet the needs of your organization.
Improve patient relations with API integration
Connect your existing patient databases to improve productivity and provide a more personalized patient experience.